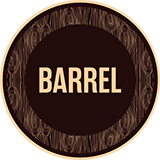 The Resto Bar
An ideal venue to relax with friends after a day's hard work...Barrel is one of the best places in Kochi for drinks and relaxation. It is well stocked with a variety brands of Spirits, Beer & Wine and our staffs provide prompt service for you..
---
Open from - 11 am to 11 pm.
---
Dress code - Smart casual .